We had Bubby this weekend and it was so much fun! Friday, I got to spend some extra time with him because mom's car messed up and I had to leave work early to pick him up and then stay with him while mom & Jeffrey went to pick up the car. He is SOOOO funny! He's got a great sense of humor & is quick-witted, to be a 4-year old. He takes after his Poppa where that's concerned. He almost always has me in stitches. Anyway, he wanted chicken nuggets for supper, so I ran to McDonald's and picked up dinner. High society eating, right there!! But, it was good. Mom was watching one of her shows, so Bubby & I went in another room and watched "Finding Nemo." That movie is so cute and enjoyable, no matter how many times you've seen it. We watched part of "Cars" at bedtime, but he only made it through the 1st 10-15 minutes.


Saturday was a big day that had been planned for a while. Mom, Bubby & I met Shell at Stax's for late breakfast, like we always do. As always, it was GREAT! Then, we went to the pound, which has become the tradition, as well. Bubby loves to look at all the animals and we enjoy it, too. Some people can't stand to go to the pound, but I find it very therapeutic. Animals can bring such joy to your day! Afterwards, we took Bubby to see his first movie at the theatre. We went to see "Ratatouille." What a cute, cute movie. If you haven't taken your kids to see it yet (or if you don't have kids and are just a kid at heart), do go see it! It's very enjoyable! Bubby did GREAT for his first theatre experience. He was a little freaked out at first - - - the dark, the loud sound, etc., but it didn't take long for him to get "glued" to the screen. He throughly enjoyed it and had to tell everyone that he went to see the movie and that he liked it! Here are some pictures from Bubby's first movie. Enjoy!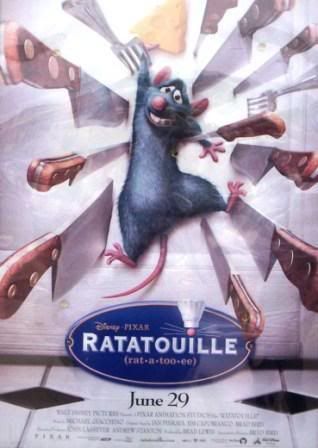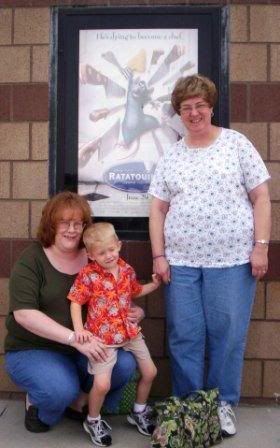 After the movie, we went shopping and then back to Bubba & Shell's house. Jeffrey was helping Bubba with yardwork while we were out having a fun Saturday! After the guys got cleaned up, we went to Easley for supper. We went to Micke's Pizzeria. A couple at our church, Brian & Lori, recently opened this restaurant and it has become a favorite among all of us. This was Bubby's first time, but it won his approval because we had to order another slice of pizza for him. If you're ever in Easley, give it a try. You won't be disappointed!


After dinner, the boys went to watch RC car racing and we went back and hung out at the house until they got back. Bubby was one whooped puppy when they got back. We weren't too far behind him. It was a very busy day, but was A LOT of fun!!


It's wonderful that Bubby is so laid back and rarely misbehaves. He is easily pleased and just goes with the flow. He's now at an age where we can start doing a little more with him and we can't wait until our next adventure. There's been talk of an Atlanta trip in the fall - - - Atlanta Zoo & Georgia Aquarium. If we don't work that trip out, we'll definitely go to Columbia and visit the Riverbanks Zoo. No matter what we do or where we go, we know it will be SO MUCH FUN!!!